Mallorca, Spain
October 2-8, 2019
A culinary immersion devoted to the Olive harvest. The countryside and the turquoise water coves will inspire our journey on and around the island, through celebratory picnics, gentle hikes by the water, and delicious cooking sessions outdoors.
Carmen Ruiz de Huidobro will be hosting her fourth 'Mediterranean Retreat'.
This Españolita Retreat will be hosted in a dreamy privately owned estate, built over olive tree groves. Son Rullán is a quiet rustic oasis hidden in the heart of the Tramuntana mountains, close to the beautiful town of Valldemossa, and from which guests can admire the gorgeous Mediterranean sea view, or swim in the pool. The house and gardens are full of enchanting corners ideal for meditation and reading. From there we will set off to our different activities, site visits, and workshops.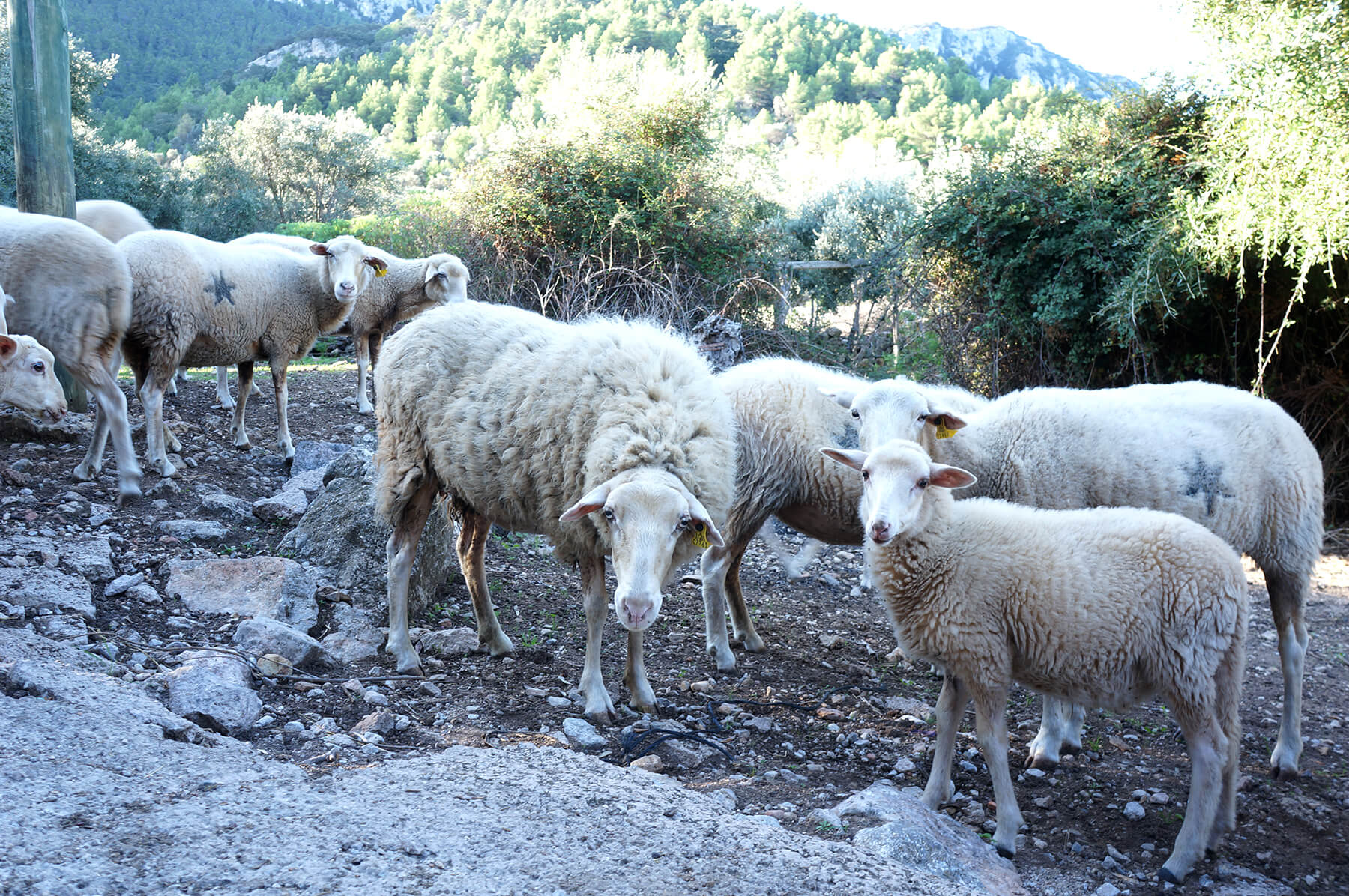 DISCOVER
We will spend one day at sea on an antique vessel, where we will prepare a mouth-watering lunch and discover wonderful coves to swim in.
We will explore remote spots and turquoise coves hidden for most.
We will take slow walks through charming villages, and do wine tastings while we slowly enjoy an open fire, and get to see the sunset by the sea from one of the most magical viewpoints on the island. We will walk through olive tree groves, off the beaten path, and learn the processes of ancient oil mills.
We will learn from a local artisan basket weaving and indulge in cooking sessions. All the while, we will be examining local cuisine through patio dinners and gatherings under the stars.
ACTIVITIES
• A gentle hike to a cove for a swim and an afternoon picnic .
• A day exploring remote coves.
• A visit to a local artisan studio.
• A walk through an olive grove and an Olive Oil tasting.
• An evening discovering hidden villages.
• Gentle walks through old charming villages
• A day out at sea on an antique boat exploring hidden gems.
• An opportunity to meet locals in private homes.
• Discussions about Mediterranean history through food while sitting around the table.
What is included
• Transfers to and from the Palma de Mallorca Airport (PMI) on arrival and departure days, and all transportation during the trip.
• Shared or private accomodation in Son Rullán, our gorgeous home & finca during the retreat.
• All meals, drinks and snacks during your stay and on our site visits and activities.
• All excursions and events, as well as frequent cooking sessions with your host.
• A day out at sea on an antique boat, indulging in the clear waters of the north coast.
• An artisan workshop. Where we will be able to create a piece to take home.
• A special, curated selection of gifts during your stay.
MEALS
• 1 mouthwatering welcome brunch.
• 1 afternoon picnic at a cove.
• 1 Welcome Pa amb Oli- a traditional charcuterie & cheese feast.
• 6 homemade breakfasts.
• 1 bbq lunch cooked in our outdoor kitchen.
• 1 lunch out at sea discovering gourmet seafood delicacies.
• 1 outdoor lunch in the countryside.
• 1 olive oil inspired meal.
• 4 dinners at Son Rullán.
• 1 tapas meal.
• 1 farewell dinner by a guest chef with local creatives.
• Seasonal cocktail and wine menu throughout.
THE DETAILS
This intimate, 7 day/6 night retreat will be open to only 12 guests.
We believe it will be an enriching journey of discovery that will certainly open your eyes to the unique and fascinating way of life in the Mediterranean and its culture. Through a beautifully designed itinerary and our stay at an incredibly charming and rustic home the experiences aim to really make guests indulge in the beauty and tastes of the island.
When
From Wednesday October 2nd through Tuesday October 8th 2019.
The retreat will be an extraordinary 7 day/6 night journey through the Mediterranean island of Mallorca. Arrive morning Wednesday October 2nd and depart by noon Tuesday October 8th 2019.
Where
Mallorca, Balearic Islands
Spain- the closest airport is Palma de Mallorca (PMI).
Who
The trip is for creatively-inspired people from all walks of life who have a love of travel and food.
Open to singles, couples and friends traveling together.
The retreat will take place in English.
What is not included
• Airfare is not included.
• All prices are per guest.
• All prices are given in US Dollars ($).
• Most rooms are double occupancy but there are 3 rooms available for single occupancy.
• Please reach out if you would like to be roomed with a friend.
NOTE
50% of total trip is due upon registration. Use code RESERVE to only pay 50% now. The remaining balance is due September 8th, 2019.
IMPORTANT
• Read the F.A.Q.s before booking
• Please note if an itinerary has less than 8 guests signed up by mid September 2019, we will have to cancel the trip, and refund the payment.
If you have a sense of wanderlust, and an appreciation for beauty, this trip is for you.